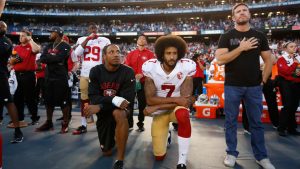 In my video,
The Truth Behind Hip Hop 11 - Color of Blood
, I told you how the racial war in America would play out. It's anarchy people and it's upon us in full stride. Now the owners of football teams in the NFL cannot demand that their players observe their rules and respect their wishes even though they are paying them millions, all because a second string quarterback took the advice of his activist girlfriend and took a knee during the national anthem last season. Kaepernick never took a knee when he was a starting quarterback but all of a sudden, when he gets bench, there is injustice that needs to be recognized? Perfect timing huh? Now he wants to play football again but no owner in his right mind will jeopardize their financial investments by bringing in an insubordinate, second string QB to gain the minds of the easily influenced players and undermine their hard earned influence and authority.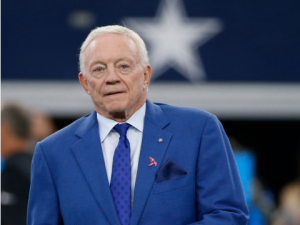 It's funny how the weak minded followers of Kaep want justice for those that kneel but they want to cuss you out and take away your right, if you are black, to not kneel? I have a very close friend that plays in the NFL and he made a statement that he was not going to do anything against the national anthem before games, and he has been cussed out, ridiculed and told that he was a sell out by this insubordinate group of Kaepernick minions! Kaep can exercise his right, but if you do not follow suit, you are a sell out? Personally, I think I'm gonna follow folks with jobs and not model myself after a second string QB that is unemployed and chose his girlfriends feelings over his future and ability to provide for his family!
I remember my dad telling me that what my boss demands, I must do in order to keep my job. He never came to my defense when I went against authority because he believed that, as the bible says, the borrower is a slave to the lender! This means that if I want the job, I must abide by the rules and laws of that employer. There was no social media back then, so I couldn't get hyped up by folks commenting, telling me to stand up for my rights against my employer while all along keeping their jobs! Now, Jerry Jones cannot even demand that his players stand for the flag unless he wants to be called a racist. But he is suppose to pay millions of dollars to guys with their own ideals of how the team should behave? Is that how he made his fortune? Not honoring or obeying those that have rule over him? No way! Jerry is rich because he understands authority. But now we have a second string quarterback, looking for a job on a team but wanting to make his own rules about kneeling for the anthem in the process.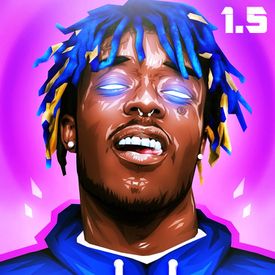 If you were an owner of a team, would you want the second string quarterback coming in and causing this huge distraction on your team? He would be more popular than the starting quarterback and he will also have the ear of the unstable black players that don't really understand authority because they didn't have fathers in their home. This is an epidemic in our society people. Fatherlessness comes with consequence. So many thought they could keep divorcing, having kids out of wedlock, and just allowing them to raise themselves without any future issues. Well, now we are seeing the fruit of our sinfulness blossom and grow. This new generation of millennials don't understand authority and how to be obedient to those that have rule over them. This is why folks want a female president. Let's forget male authority because it's always racial unless it's Obama. Trump is deemed a racist for no apparent reason other than that the media and recording artists say he is. And no matter what we all think of him, he is the current president and we must respect that. America is not perfect by any means, but it's our home and we should be grateful for the freedoms we have.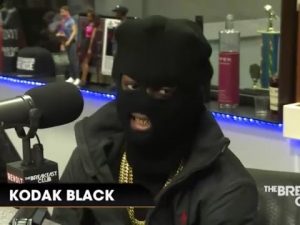 Websters defines Anarchy as
a state of disorder due to absence or nonrecognition of authority
:
absence of government and absolute freedom of the individual, regarded as a political ideal

. This is what we have people. Now the black community is finally imploding. While the teens are being programmed to hate themselves by recording artists like LilUzivert (Lucifer) and Kodak Black, the parents are in the streets protesting against injustice for them. While they are killing each other, sleeping with each other, hating their fathers, abusing drugs, and having more babies and abortions, the parents are pointing the finger at a few isolated cases of police brutality and a singular racist march of the Klan! Folks need someone or something to blame so they won't feel so bad about their sinful decisions that landed them in the place they are in.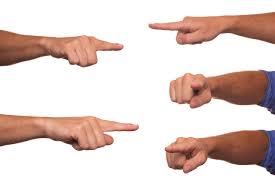 This is how anarchy is born. Anarchy is always birthed when a people group will not take responsibility for their own behaviors but blame the powers that be for their bad choices in life. Unfortunately, it is not going to get better but much worse. These are the beginnings of the end for our people and America as we know it. Until people recognize that it's their own sin that is causing their depression and self hatred, they will not seek God for help. Christ can help us all but there must first be a recognition of who we are and how sinful we have been. Then and only then can we be forgiven and live better lives.
2Chr. 7:14 If my people, which are called by my name, shall humble themselves, and pray, and seek my face, and turn from their wicked ways; then will I hear from heaven, and will forgive their sin, and will heal their land.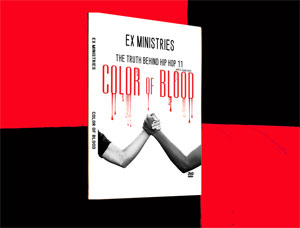 Our society is plagued with issues that have been neglected and left unaddressed for far too long. Many people desire answers but they deny the very truth that would eliminate the need for answers. Sin is the issue, but mankind ignores sin because of his desire for pleasure and self-gratification. Until sin is addressed, we will continue to be burdened with fatherlessness, which leads to the degradation and demise of any society.
In this installment of The Truth Behind Hip Hop series, G. Craige Lewis goes in-depth about the relationship between sin and the blood curse from Adam and how it affects present day humanity. 'Brother killing brother' and 'nation rising against nation' as described in Jesus' Mount Olivet discourse, is a result of what happened in the garden and how Adam's sin affects us all. G. Craige Lewis expounds on what Jesus' blood really does for us and how our blood can be regenerated through salvation. This video will prove to be an invaluable resource for believers as we navigate through the end times.